Harbourmaster in trouble over orca rescue would do it again – National – NZ Herald News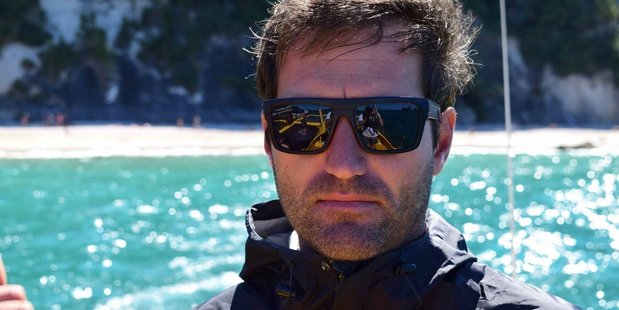 Whitianga harbourmaster Matthew Collicott was stood down from his operational duties after he and others rescued the killer whale overnight on Wednesday. Photo / Courtesy of Boom SailingLatest breaking news articles, photos, video, blogs, reviews, analysis, opinion and reader comment from New Zealand and around the World – NZ Herald
The harbourmaster who was stood down from his job for rescuing an orca trapped in a cray pot this week says he would do it again if he had to.
Matthew Collicott was stood down from his operational duties after he and others rescued the killer whale overnight on Wednesday.
The Department of Conservation was alerted to the whale at 9.30am on Wednesday, according to a Facebook post to a Whitianga community page. At 7pm it still could not get to the orca so locals took action.
Collicott today said the rescue was an amazing experience.
"It was quite amazing to see it swim off into the moonlight, you know. It was definitely a once-in-a-lifetime situation that none of us will ever forget. It was just such a cool thing to be part of."
Collicott said it had been a great result for the orca.
"The good news is the orca has been sighted quite regularly and people are ringing me and he's out there with his mates and we got an awesome result," he said.
"I'd do it again tonight if I had to, obviously, I mean who wouldn't?"
Cathedral Cove water taxis had also played a huge part in the rescue operation, said Collicott.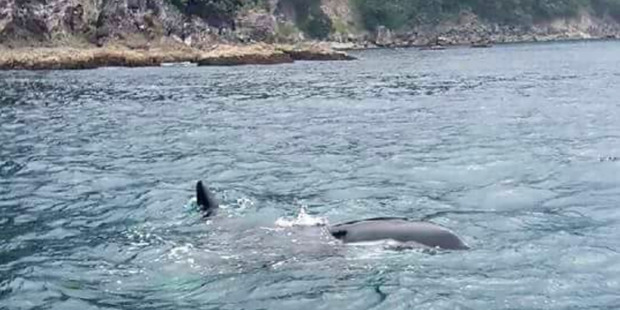 Matthew Collicott said the good news is the rescued orca has been sighted "out there with his mates and we got an awesome result". Photo / Facebook
He said he knew people were bagging the council over the incident but said his Whitianga council colleagues were good people who worked hard and did a good job.
Collicott, who was already due to finish work today, he had been stood down from operational duties and was today packing up his office.
"I was due to finish but unfortunately I can't go and do all the things I was hoping to do."
Waikato Regional Council chief executive Vaughan Payne said council was today continuing its inquiries into Collicott's involvement in the rescue.
"As stated yesterday, I totally understand this passionate staff member's good intentions in going to rescue the trapped orca."
Mr Payne said council managers had not been approached by DOC or anyone else on Wednesday about being involved in a rescue prior to the incident.
"What seems clear is that the staff member came under pressure from people locally to participate in the rescue.
"Council managers only learnt about this after the rescue so had no opportunity to consider a role in approving nor trying to prevent the staff member being part of the rescue," he said.
"They would have been happy to discuss the regional council's formal involvement in a rescue if they had been contacted by DOC on Wednesday."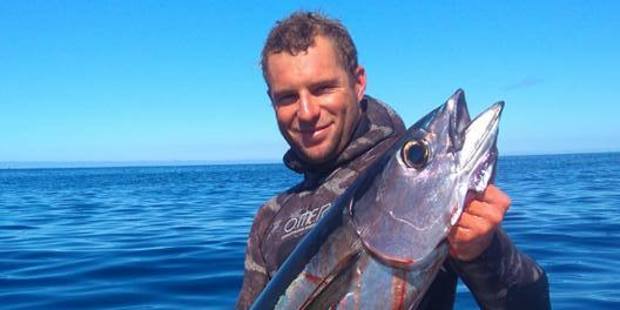 Cathedral Cove Water Taxi operator Hayden Smith joined Collicott on the rescue. Photo / Supplied to NZ Herald
Mr Payne said Collicott was stood down on Thursday morning from going out in council vessels.
That was partly to protect his own health and safety by giving him a rest after a late night out and minimal sleep. It was also to allow council to check whether any regulations were breached or health and safety operational procedures not followed.
"Those checks are ongoing, so we can't comment further on that investigation at this stage," said Mr Payne.
The council was co-operating with DOC's inquiries into the rescue and have also had contact with Maritime New Zealand.
If a council staff member was found to be seriously in breach of health and safety rules there was potential, in more extreme circumstances, for all the council's harbourmasters to be stood down pending an investigation by Maritime NZ.
"We are not saying this would necessarily have happened in this case but it does illustrate the importance of our staff following proper procedure."
Mr Payne said Collicot was leaving council today, having resigned in mid-November to run his own charter operation.
"We wish him well for the future and thank him for his service."
DOC today said it was investigating all the circumstances of the incident, including its own response time.
Acting communications adviser Steve Brightwell said the process could take some time and it was too early to say what outcomes, if any, might result.
Meanwhile, a petition on change.org, calling for an apology from the Waikato Regional Council for standing down Collicott has attracted 1670 signatures.
Written by: Kim Fulton
Harbourmaster in trouble over orca rescue would do it again – National – NZ Herald News.
Source: Harbourmaster in trouble over orca rescue would do it again – National – NZ Herald News